This is the time of year where you gather around the table with the family and give thanks for all of the wonderful things that life has to offer.
All of that sounds nice – but often we miss things… the simple things.
For example, while I normally thank the usual "family", "friends" and "good times" I always seem to forget to give thanks to pillows, or really all plush items.  My back is already giving up on me (Age 26) but without plush – I'd surely need a walker by now.
It's the little things that we take for granted that I'd like to recognize.
So I'm going to take a look at some basketball related things that we seem to forget to give thanks for.
—
Kyle Lowry – Toronto Raptors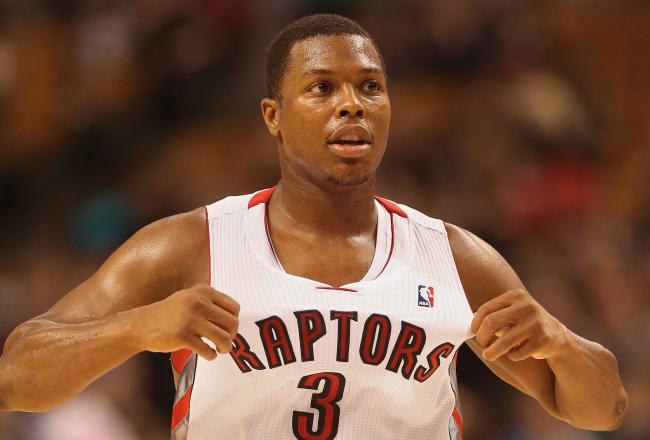 Really the only bright spot in Toronto this year.  This guys is incredibly efficient.  So far he's averaging 17 PTS/ 6 AST/ 6 REB/ 2 STL.  He also has the highest PER in the league.  Even if it is happening in Toronto, that's pretty awesome and well worth being thankful for… just not by us.  No sir.
–
Omer Asik – Houston Rockets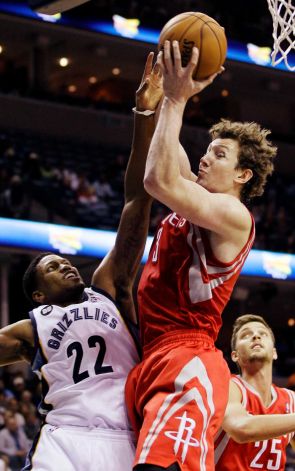 Every team wants a guy that averages 10 points and 12 rebounds.   That's right, 12 boards which makes him 3rd in the league in rebounds.  Those are the kind of numbers that deserve to be taken for granted.
–
O.J. Mayo – Dallas Mavericks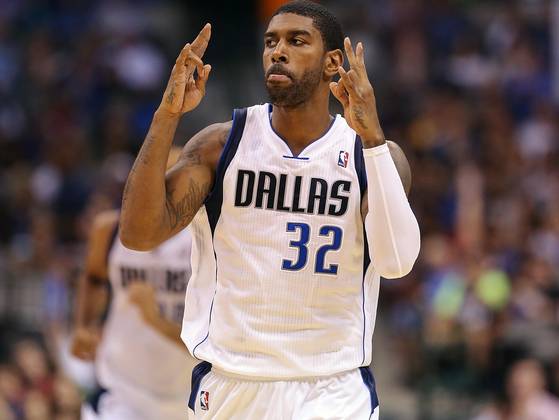 You'll hear a TON of thanks for the guys ahead of him in scoring (Lebron, Kobe, KD, Melo, Harden, Irving) but Mayo will be left off of a lot of "thankful lists."  He is averaging 21 points per game and has the 2nd highest 3-point% in the league.  The guy in front – Matt Bonner (averages 4.4 PTS per game)  So we'll go ahead and crown Mayo the best 3-point shooter in the league thus far.   We'll see if he can keep it up – then we might consider giving him props.
–
Greivis Vasquez – New Orleans Hornets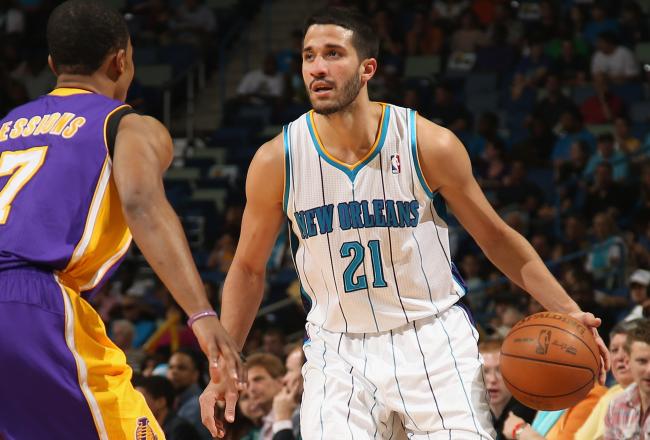 We are talking about the NBA version, not the college one.  The dude is averaging 8.6 assists a game.  That puts him at 4th in the league… if anyone is interested.
–
Nicolas Batum – Portland Trailblazers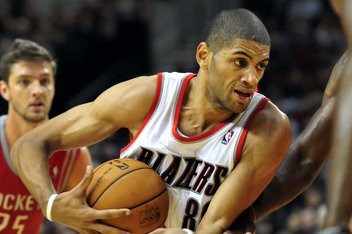 Somewhere between the leader, Aldridge – and the impressive rookie, Lillard – Nicolas Batum gets missed.  Batum averages 20 PTS per game (10th in the league) and is a very impressive defensive player – being  5th in the league in steals.   I would be grateful but it's just… have you seen the Knicks?
–
Scott Brooks and His Tie Selection – Oklahoma City Thunder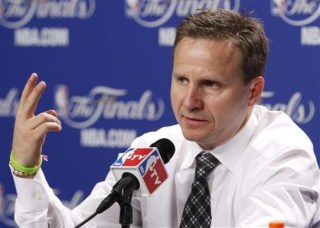 If you haven't noticed how great Scotty Brooks' ties are then you haven't been paying attention.  It's becoming more and more consistent.  Everything else on this list I can ignore – but not this one.
The San Antonio Spurs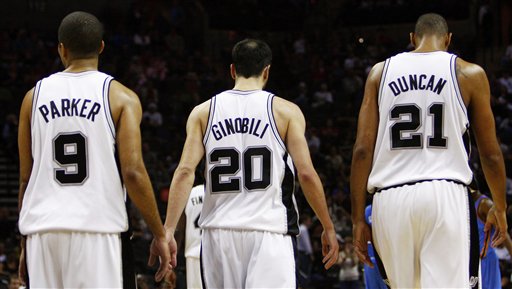 It's the same old story with the Spurs.  They look as good as the best teams in the league (9-3) but we just don't feel like talking about them.  What's wrong with us?  Really – we are a pathetic society of basketball fans.  We say we are going to change and then the second the next season starts – we start counting on young/up and coming teams (Grizz/Clips) assuming that the Spurs will fade out.  Then they don't – and we say to ourselves "Eh… we'll talk about them later – if they don't fade out".  We need to accept that they won't and probably never will because they are just that good.  And by we… I mean some other writer.  I've got more young and exciting teams to talk about.
–
Rick Carlisle –  Dallas Mavericks  
#NoHomer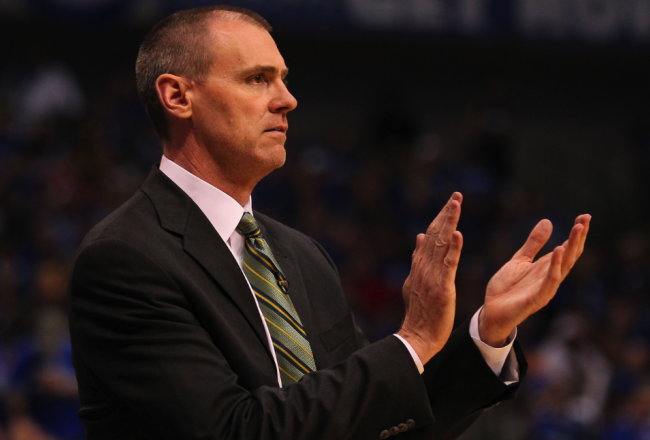 Look at this – http://espn.go.com/nba/preview2012/story/_/id/8517268/2012-13-nba-predictions-coach-year
Not one acknowledgement for one of the best coaches in the league.  I think Monty (concussions "sonsmussions") Williams got a couple votes.  That's how badly Dallas has been counted out this year.  Rick Carlisle has managed to take a Dirk-less Mavs team and have them sitting at 6th in the West right now.  What he has managed to do with this so-so line-up has been magnificent and worthy of a vote or two.  This comes one night after the Mavs took down the league's best, New York Knicks.  Rick Carlisle already has his Mavs exceeding expectations, but I'm willing to bet that we'll continue to skim over anything Carlisle does this season.
Happy Thanksgiving!