Haters.
That's a word that we can all apply to ourselves, in one way or another.   No matter how nice or sweet we might seem, we all drink a little haterade every once in a while.
That's what makes sports so healthy.  Sure it's just a round ball going into an orange cylinder, but if that game didn't exist, the hate juice in our blood would have to be directed at something else that actually matters.  What I'm saying is, the insignificance of sports is where most of us aim our irrational hate, and that's what makes sports so significant to our lives.
In basketball, one of the biggest ways to hate on players is to complain about their lack of championships.  This is especially true, when that player has accomplished so much, except for winning the big one.
LeBron James was the most recent victim of the "Hate him because he should have won a ring by now and he will never be vindicated or validated until he wins – he needs to get it done!" machine.
Well, now that LeBron has gotten it done, we have to find another victim.   I have a handful of hate candy that I'm ready to throw at one of the ballers below who has accomplished so much… except for winning it all.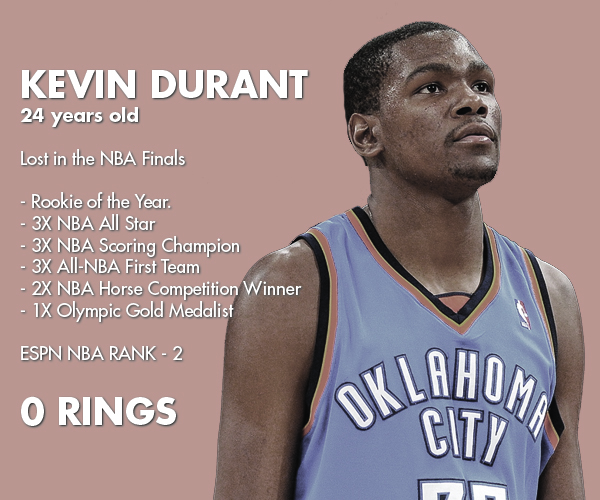 Reason to hate:  Durant is absolutely the best of the players on this short list.  He is also the youngest player of the group.  Although he is very likable, he is the one who let down his entire city when he failed to bring the championship to Oklahoma City.  Clearly, he needs to step up and take the hate he has comin'.
–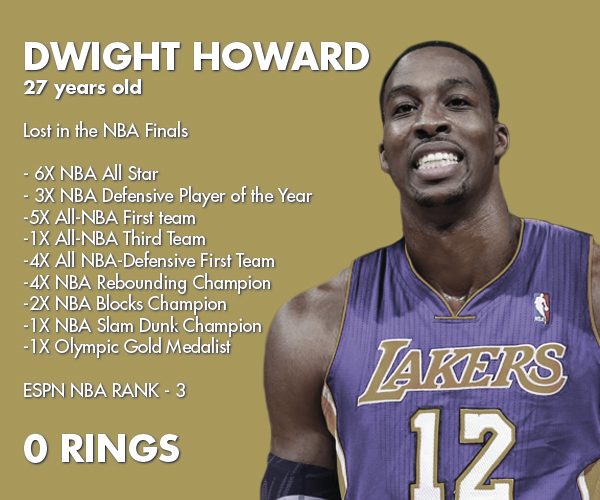 Reason to hate:  Howard is clearly chasing the ring hard.  He's gone and made himself one of the more disliked players in the league just to give himself a better chance to win it all.  That kind of effort is absolutely deserving of hate.  It only seems right.
–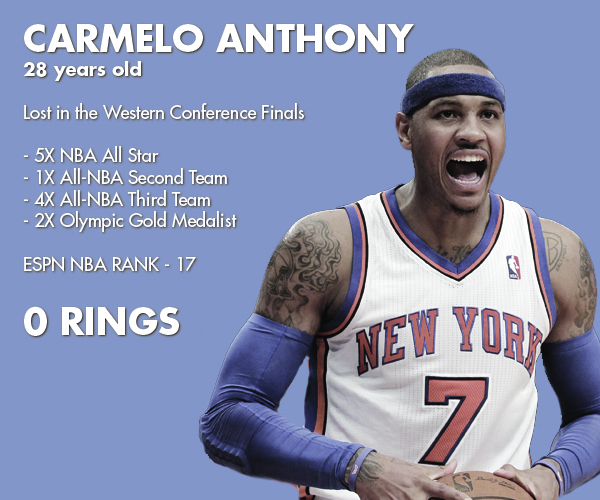 Reason to hate:  Carmelo's resume is probably the least impressive, but he is the oldest of the group.  He has also spent a lot of his career being compared to LeBron because they joined the league together, which makes it only fitting that we show the same amount of hate as we did to LeBron
–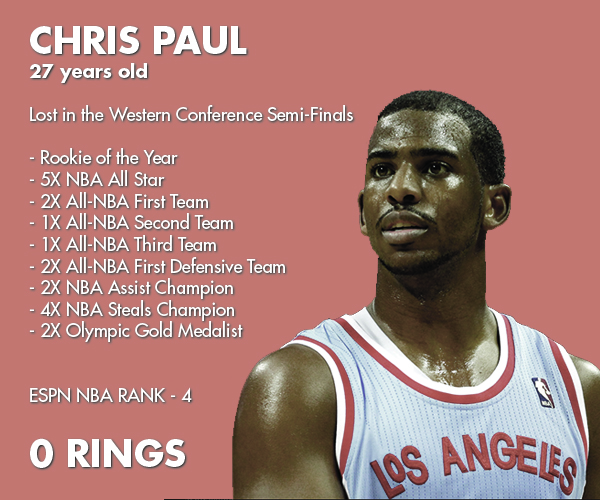 Reasons to hate:  Chris Paul gets a little slack for spending the majority of his career playing with scrubs in New Orleans.  But it's time for him to put on his big boy pants and take responsibility because he is leading an awesome team that, if led by a true superstar, will win it all.  If not… I shall aim my hate directly at Lob City.
–
So which superstar is most deserving of being hated for not winning the big one, despite being so awesome?
*Graphics by http://jdreeves.com/