The story of the NBA has been very interesting the past few days.  Here are 3 consumer products/ companies that we've chosen to help us give a quick rundown of what we found entertaining this week.
–
Lamar Odom: Headache Medecine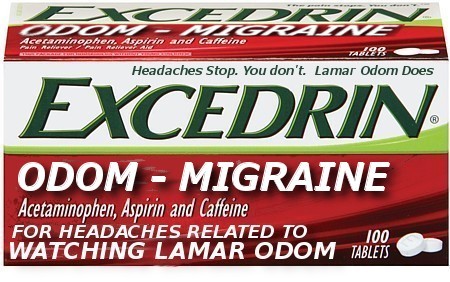 Are you having headaches due to watching Lamar Odom try to play basketball?  Does his ability to be out of shape for everyone but the Lakers make you want to slam your head into a wall?  Do you constantly refresh your page when looking at how much money he's made this year and last year — hoping the internet is broken or something?  Take these pills – they won't cure Lamar Odom but they'll make your head pound a little less. (WARNING: It's almost guaranteed that watching Odom will make you drink a lot of alcohol.  If you've done that – don't take this medicine.  It's bad for you)
–
The Mavericks Motel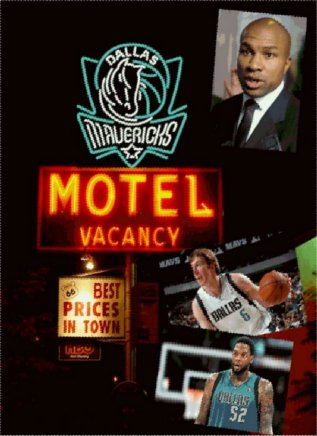 Welcome to The Mavericks Motel.  Get in and get out.  That's our policy.  Eddy Curry stayed overnight but then had an early check out.  We extended our check out time for Troy Murphy.  Our belief is – we don't want anyone to feel welcome or comfortable or like they aren't going to be thrown out at any second.  Our next guest (and what the heck… starting PG) Derek Fisher.
 –
Lebron James Swiss Army Knife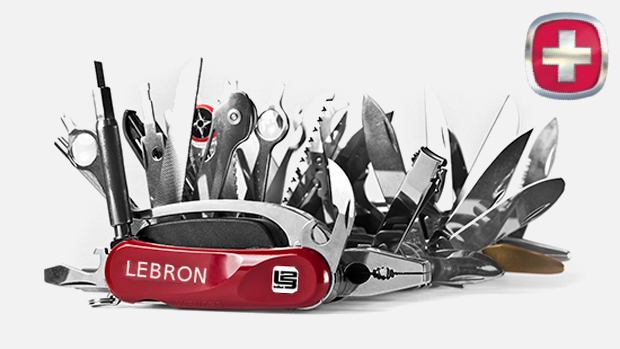 Lebron brings his "does it all" mentality to the knife world with this "do it all" knife.  He leads Miami in Points (25) /Rebounds (8.9)/Assists (6.5).  He's also an incredible defender.  It's all old news, really.  It's just Lebron being as classic as a Swiss Army Knife.
—