Andrew Bynum and Dwight Howard have all the ingredients to make a beautiful rivalry.  At times, it appears to be destiny.  They are the two best offensive centers in the league and have a lot of direct and indirect history between them.
Bynum and Howard also have a perfect story line for a the WWE.  Again, it's the similarity in "bigness" and also the history between the two.
The  Lakers and the Sixers played this weekend and there was a little bit of smack talk going on.  Bynum had a few words for Kobe and then, like a true  WWE professional, he grabbed the mic and threw this little diddy in Howard's face.
Via theOrange County Register:
"Personally, I think they traded No. 1 for No. 2 — and that's what happened." — Andrew Bynum 
OOOOOOHHH!!!  YOU'VE GOTTA BE KIDDING ME!?!
NO!  GET THE CHAIR!  GET THE TABLES AND LADDERS!  USE YOUR HOT GIRLFRIEND/MANAGER'S ASS TO DISTRACT THE REF SO YOU CAN USE A TRASHCAN LID!!!
And if we didn't need any more WWE parallel, someone decided to interrupt this little tiff, because… HE HAS HAD ENOUGH OF THIS SO-CALLED "RIVALRY!"
Here he comes!  Oh my! You've gotta be kidding me! He's Storming  down the aisle!  He's sliding into the ring! He appears to object to this Howard/Bynum rivalry — demanding that HE BE RECOGNIZED!!!
IT'S KWAME BROWN!!!
KWAME CAN'T BE DENIED!
Goodbye Dwight.  Goodbye Bynum.  The only rivalry between the two of them is, "Who is second best?"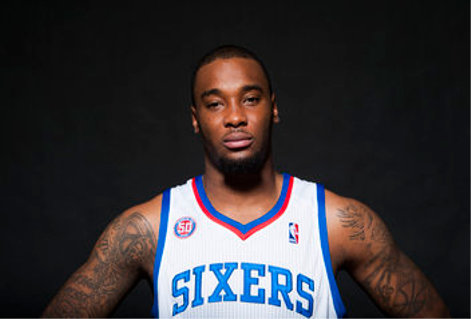 No?
–
Alright – so maybe I just really wanted an excuse to put that video in a column.  
—