I don't know about you guys, but nothing puts me in the Christmas spirit like a good ol' fashioned Christmas movie.
Not just any Christmas movie though.   A Christmas movie that has been approved by a professional basketball player.
*In this edition of NBA Movie Reviews – I probed a couple of players for some reviews by asking,
"What is your favorite Christmas movie and why?"
Movie Reviews by NBA Players: Christmas Edition
—-
The Grinch
Ian Mahinmi – Indiana Pacers #28 (C)
@ballertball easy "the grinch"

— Ian Mahinmi (@ianmahinmi) December 17, 2012
No brainer for Mr. Mahinmi.  "Le Grinch" is so good, it doesn't even deserve an explanation as to why Mahinmi loves it.  He just does.
—-
Elf
Matt Carroll – Charlotte Bobcats (SG)
@ballertball My favorite Christmas movie of all time is "Elf" with Will Ferrell… #Classic

— Matt Carroll (@Matt_Carroll_) December 3, 2012
I appreciate that Matt Carroll clarified that this is the "Elf" with Will Ferrell as opposed to the equally successful…
Elf-Man starring Wee Man from Jackass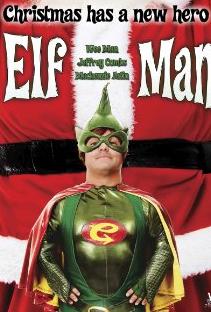 —-
A Christmas Story
Earl Watson – Utah Jazz #11 (PG)
@ballertyall Christmas Story! Everyone loves Ralphie! Lol

— Earl J Watson (@Earl_Watson) December 17, 2012
Earl gave a solid answer here with equally solid reasoning for his love of "A Christmas Story."  It appears that he gets as much joy out of this movie as I do just thinking about Earl Watson ACTUALLY laughing out loud while typing that tweet.
—-
Home Alone
Jared Cunningham – Dallas Mavericks #1 (SG)
Home alone