If you've ever watched a professional basketball game in your life, you've seen a half dozen commercials featuring basketball players in polos telling you that they care.
We've decided to see exactly how much they care.
I sent out a tweet telling the sad tale of a fictional bro named "Futon" and how he broke his leg while putting on his pants.  The twitter account name was BalleRTball.
Below is the definitive proof that the NBA does care.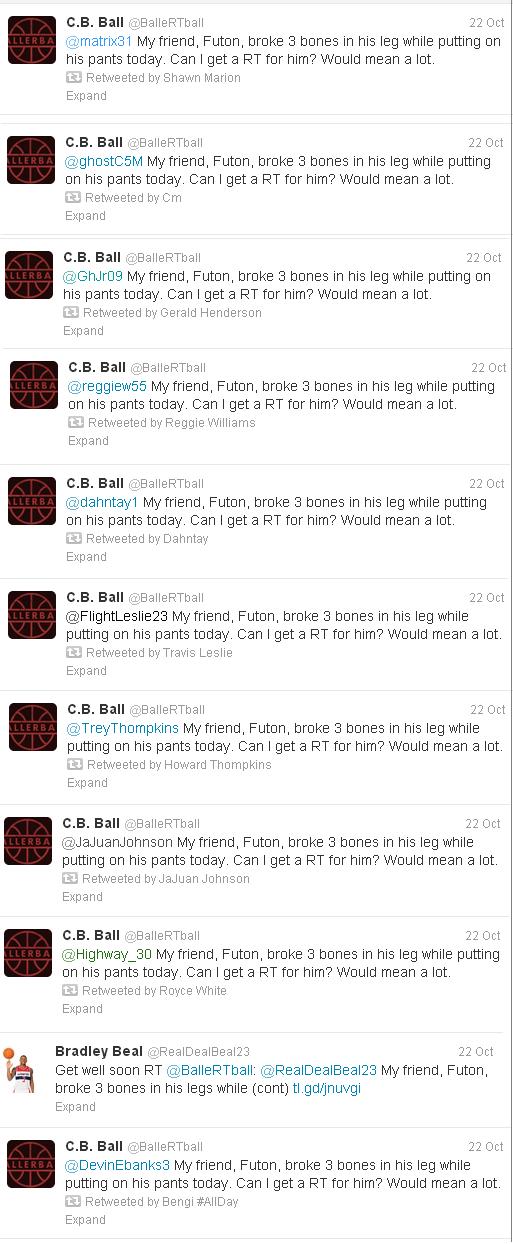 Final RT Count: 11
Shawn Marion – Dallas Mavericks
Corey Maggette – Detroit Pistons
Gerald Henderson – Charlotte Bobcats
Reggie Williams – Charlotte Bobcats
Dahntay Jones – Dallas Mavericks
Travis Leslie – Los Angeles Clippers
Trey Thompkins– Los Angeles Clippers
JaJuan Johnson – Houston Rockets
Royce White – Houston Rockets
Bradley Beal – Washington Wizards
Devin Ebanks – Los Angeles Lakers
Thanks for caring, NBA.