Stephen Jackson can be quite the trouble-maker in the NBA.  His most recent offense was this tweet he directed at Serge Ibaka.  The tweet is shown below (and I have no idea what any of it means).
This kind of thing is unacceptable and absolutely worthy of a 25K fine from the NBA.  They are very strict about these things.  I repeat, The National Basketball Association does not condone that kind of violence.  There is no gray area here.
(Unless… if he really wanted to get his point across without getting a fine, he should have just dressed someone up in an Ibaka jersey, set them under a noose, and pointed a fake gun at their head.)
Sadly, Jackson was not as smart as Tony and Tim so he took his 25K punishment and issued the following apology.
"I apologize to Serge Ibaka, the NBA, and to all my fans for the comments I made," Jackson tweeted. "It was unprofessional and childish. I'm not a thug just a man who speaks his mind. It was not appropriate. I do apologize. Only a man can admit when he's wrong." – Stephen Jackson
Did you catch that?
"…I do apologize. Only a man can admit when he's wrong."
This is pure gold.  Saying you're sorry to someone while simultaneously praising yourself for apologizing is such a wonderful thing.
*Side Note:  I have to do this…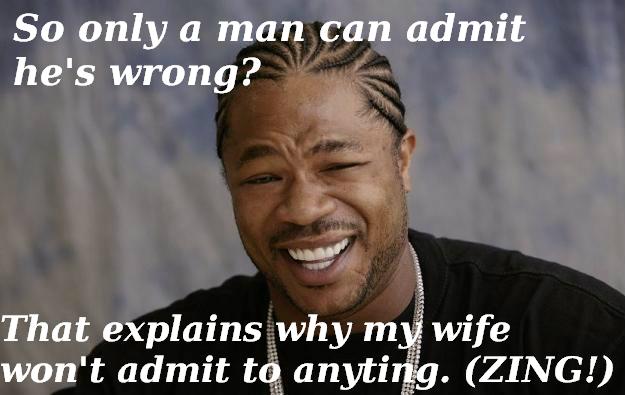 Alright, back on track.
I've never heard such a ridiculous apology in my life except for…
NBC's The Office : Season 3 – Episode 13 ( The Return)
Michael Scott had wrongfully let Dwight Schrute quit the company he so desperately loves and realizes he must find Dwight and apologize to him.  It went a little something like this.
"It takes a big man to admit his mistakes, and I am that big man." – Michael Scott
Look familiar?  One more time.
"…I do apologize. Only a man can admit when he's wrong." – Stephen Jackson
So clearly, when it comes to giving heartfelt apologies, Michael Scott and Stephen Jackson are the exact same person.
On the real, how can you not forgive these two?   They are obviously very awesome guys…
…as stated in their apologies.