The Thanksgiving holidays are upon us and for a lot of America, this is a great time to pack up the Honda Odyssey and take the family to go see a movie.   The question is, what movie should you see that would make the entire family happy?
Professional Basketball Players to the rescue!
Movie Reviews by NBA Players – November 18th Edition
——
Lincoln
Caron Butler – Los Angeles Clippers  #5 (SF)
We are starting short and sweet with this review.  Caron gives a very loaded 3 letter review.

–
Skyfall
Chase Budinger – Minnesota Timberwolves #10 (SF)
He clearly had a choice between seeing Skyfall and wait — NOT SEEING SKYFALL.  Luckly…

Great.  If you're like me and want your movies to be entertaining, Chase has some good news for you.

Ryan Anderson – New Orleans Hornets #33 (PF)
SPOILER ALERT

–
Jeff Green – Boston Celtics #8 (PF)
I bet Jeff Green was going to give this movie a solid review – but felt that him being late would not have been a fair way to review a film.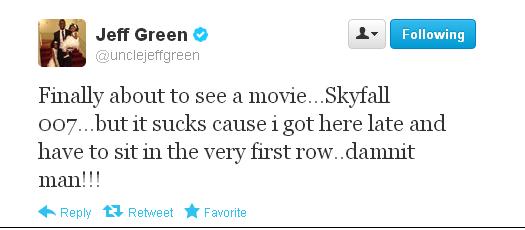 Yeah that does suck, Jeff… for the ENTIRE rest of the theater who has the Power Forward sitting in the very first row.  I hope the biggest Jeff Green fan in the world was in that theater, right behind him and had this dialogue with himself.
Fan:
Oh wow!  Jeff Green!  
Fan:
I can't believe he's here to see and… hold on.  Wait…
Fan:
Oh no.  No Jeff… don't you do it.   Jeff why are you walking this way.  Jeff?  Jeff… no. 
Fan:
So help me, if you sit there I'm gonna.  No.  No Jeff.  No. No….. No.  You better not… Damnit Jeff.   You actually sat in the front row.  I hate the Celtics. 
–
Twilight: Breaking Dawn Part 2
I'd feel a lot better about the NBA if this section was blank.
Shawn Marion– Dallas Mavericks #0 (SF)
At first I was sensing some sarcasm with that winky face in the tweet.  Then I got to thinking about the fact that this guy tweets pictures of his socks almost every day — so I just don't know.

–
Deandre Jordan– Los Angeles Clippers #6 (C)
Okay Clipper fans.  It's just 1 guy from your team.  Everyone has that 1 guy who is just a little shameful.

Caron Butler – Los Angeles Clippers #5 (SF)
So no review here.  Just Caron confirming that Trey Thomkins, DeAndre Jordan, and Caron Butler did go to the Twilight… move premier.

At least there's no photo evidence or anything ( Oh look. A link)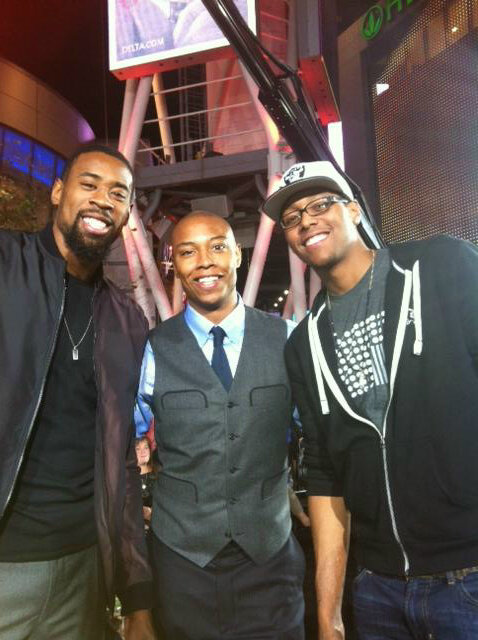 –
Trey Thompkins – Los Angeles Clippers #9 (PF)
Stop it.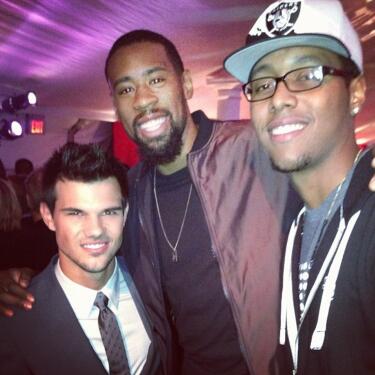 Please let there be a picture of his daughters with him or something that gives good reason for him being there.  Just a solid family pic.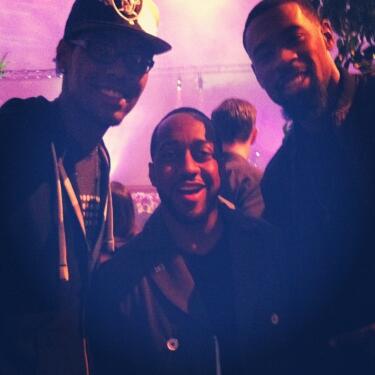 Yup.  That's 100% Steve Urkel.
Well, The Chicago Tribune said "Kristen Stewart passes another micro-slab of dialogue like a kidney stone."  Surely none of these players actually liked it.

—
Chin up Laker fans.  It may have been a rough start but at least you don't have to live with your players going to see a Twilight Movie together.
Or
USA TODAY REPORTS THAT 3 CLIPPERS PLAYERS AND ANTAWN JAMISON WERE SPOTTED AT TWILIGHT PREMIER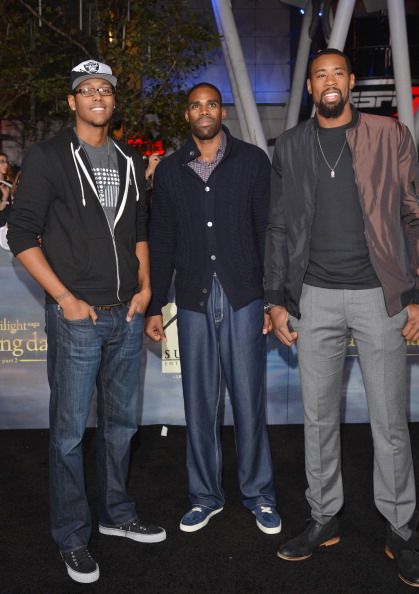 Thanks for joining us!