Valentine's Day is here. Cupid has released his hallucinogenic gas into the ducts of Gotham and Kay is asking you to contemplate eternity. You're looking for someone, anyone.
Today, I'm handing in my master's thesis: "Love in the Time of All-Star Breaks: an examination of male archetypes through the teams of the National Basketball Association."
*****
The Laker: The coolest guy in junior high and high school. He wore his Oakely's to class, grinded at dances, ran for student council ironically. He was so cool for so long he doesn't recognize the combed over insurance salesman in the mirror.
 *****
The Knick: The trust fund baby. He's been living off his family name (and money) for years.  Every time you think he's going to do something noteworthy, he disappoints you. He just redid his pad though and it's Cribs-worthy.
 *****
The Thunder: Impossibly cool guy with a checkered past. Let's face it, you're a choosy mom and this dude has all the smoothness of creamy JIF. Still, you can't ignore the fact that he straight up walked out on his last girlfriend.
 *****
The Clipper: The former loser. He spent high school writing Magic The Gathering fan fiction, now he's CEO of Filthy and Rich Asset Management. What could be better than a successful guy with deep seeded self-esteem issues? I'd argue nothing. Marry this man before he, and women at large, realize he's a catch.
 *****
The Raptor: The Canadian. He's pleasantly surprising in every way. You'll be shocked when you Google him and find out he's reasonably successful.
 *****
The Heat: The D-Bag. This guy loves a threesome. Bottle service or die. He's a devil in Prada… and Gucci and Valentino. You know you're not his type. He dates women who fall asleep halfway through Zero Dark Thirty. Still you hold out hope that one day you'll flip open your Galaxy and have an emoticon riddled text from him.
 *****
The Bull:  The almost perfect man. You've had some amazing dates but every year he promises to take you on a romantic getaway and half way to Indianapolis his car breaks down. If he ever got his alternator fixed, you're pretty sure he'd be the perfect man. And that would still only be half the man his dad was.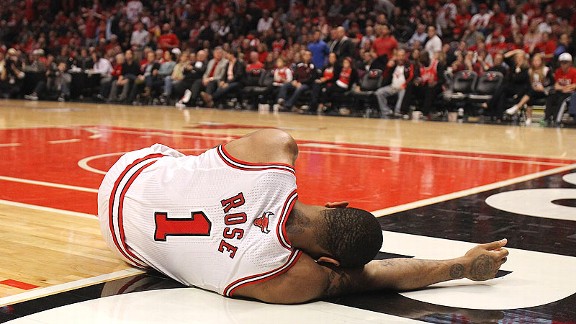 *****
The Spur: The mama's boy. As in your mama loves him. He's mature, steady, responsible, boring. You look at him and think, "he'll be a good dad to my kids from a previous marriage". If you hate surprises, this is your guy.
 *****
The Maverick: The guy who did that nice thing once. A few years ago this guy threw you a surprise party for your birthday. It was the best night of your life – he hired a DJ, flew your Theta sisters in. Now every year instead of getting you a present, he reminds you of that awesome thing he did once. All you want is his unconditional love or a J. Crew sweater but he can't give you either.
 *****
The Cavalier: The lovable loser. He's a Jason Segel character with a heart as big as his capacity to disappoint. He'd love to buy you dinner but he left his wallet at the Game Stop.