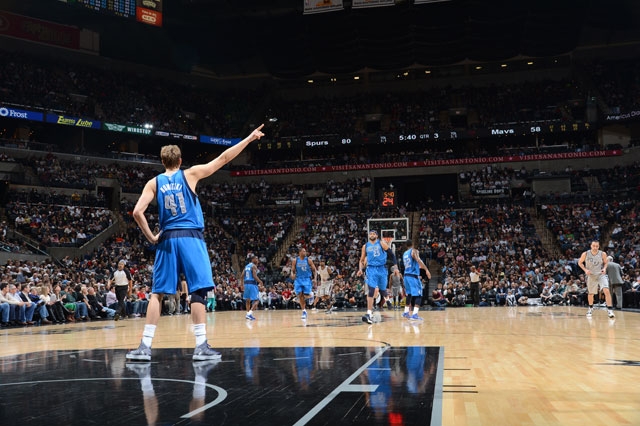 I was strolling around the streets of a suburb – just seeking some hope.
The Dallas Mavericks appear to be a playoff-less basketball team for the first time in my adult/pre-adult life.
So while I was walking, I noticed this man standing outside of a chinese restaurant. He said "Good fortune comes to you and your loved ones."
I said, "While my wife and I will experience good fortune, my team and I will not.  Thank you creepy cookie man."
He then replied, "I wouldn't be so sure" and he handed me some fortune cookies.
———————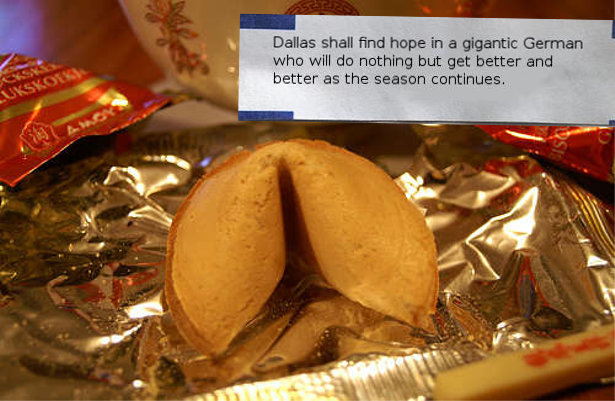 Hmm.  My eyes are widening a little.  I totally agree with this cookie.  Dirk Nowitzki (I'm assuming not Chris Kaman) still believes he can become the elite offensive player he once was.  Dirk will get his legs back and take the pressure off O.J. Mayo and Chris Kaman.  And once someone can figure out how to run pick and roll with Dirk, things will begin to get a little better.  Alright… ok.
—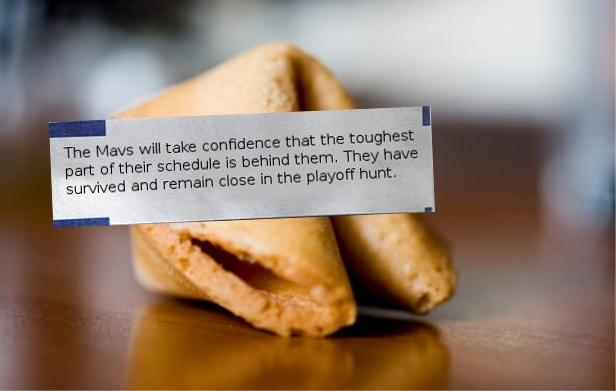 Wow, this fortune cookie is right.  The toughest part of the schedule has past and the Mavs are only a couple games out of the playoff race.  They are right there and the hardest part is done.
—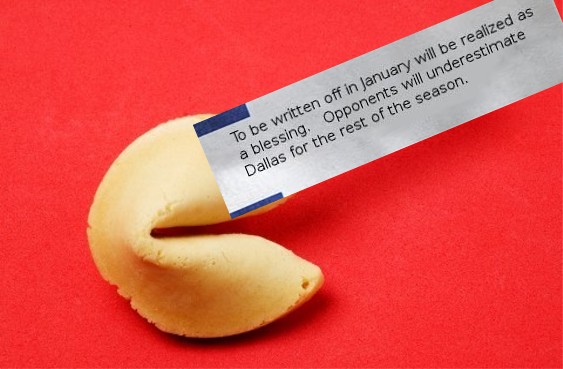 Yes!  Someone that FINALLY agrees that the psychology of teams is a very important factor.  It's weird that it's a cookie, but STILL!  I've always believed that a factor for the 2011 Mavs reaching the Finals is that they were underestimated.  This is not the same team – but if you read every NBA writer's "bold predictions" they will say "No playoffs for the Mavs."  That's a pretty good spot for a team that isn't even close to being out of the picture.
—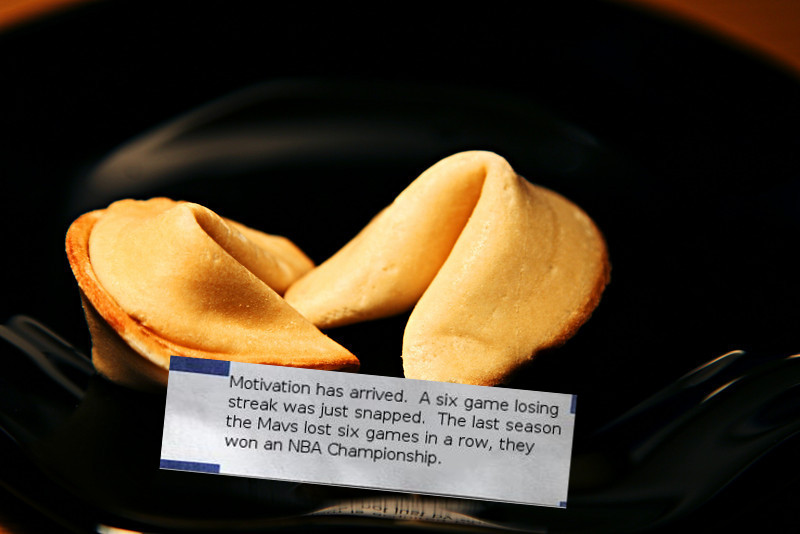 Oh yeah.  I like where your head's at cookie.  This is totally true.  I'm not saying they are going all the way, but if I was Dallas I'd blow this up and hang it on a while in the locker room.
—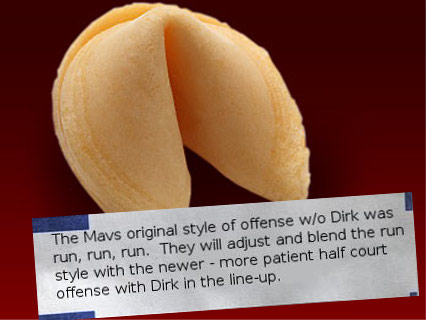 Goodness.  That is awfully specific for a cookie but I agree.  The entire first part of the season, Rick Carlisle believed that the only way to get wins with this team and no Dirk –  was to play at a fast pace.  Now that Dirk is back, the offense changes dramatically and that will take time to get used to.
—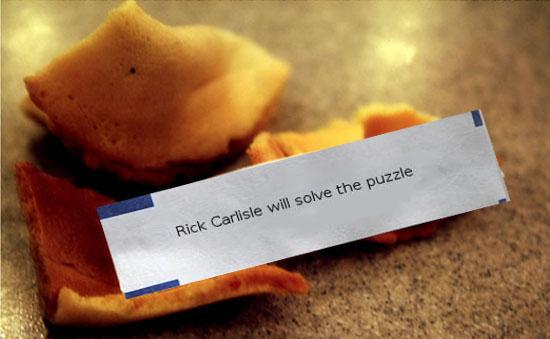 I like this cookie a whole lot.  Rick Carlisle is currently solving a puzzle.
The pieces are there but they haven't yet clicked.  There are a small handful of coaches that can deal with an issue like this and Carlisle has proven that he is one of them.  When you look at the players surrounding Dirk, everyone is an upgrade from last year, except the PG.  Carlisle will figure out how to get the most out of these players and as because of these cookies, I'm convinced …
The Dallas Mavericks will make the playoffs.