One time, when I was in 7th grade, I tried to make the word "glow" happen.  I remember saying things like "Man, that is so glow" and "Check out these glow new pogs."    Eventually, my brother informed me that I was a jackass and that "glow" will never be a thing… ever.  He told me I should stop because I was embarrassing him as well as myself.
Which brings me to the topic of this column… Oak City.
There is a town called Oklahoma City.  It's the capital of the state of Oklahoma.  It's also the home of the Oklahoma City Thunder.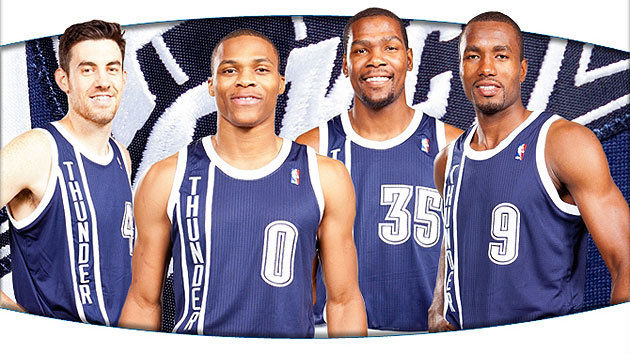 Oklahoma City is many things to a lot of people but there is one thing that Oklahoma City is not and that's — OAK CITY.
This one goes out to you, members of the broadcast media who insist on calling Oklahoma City — "Oak City."   I get it.    I know it's rough – 6 syllables is a lot –  given that it's your job to speak and all — but give it a rest.  I lived right outside of Oklahoma City for a good 5 years and never once heard a native, visitor, or anyone in that prideful state, call it "Oak City."   In fact, it really annoys every single Oklahoman I know.
Nobody calls Kansas City — "Kan City" so there is no point in trying to make "Oak City" happen because it won't.
Like an ex-girlfriend told me once "Stop it and leave it…  or my cousin and his friends are going to jump you after school."
So minus the cousin thing…
I think you are not only doing a disservice to the Oklahoma City community but to the fine people of the real Oak City — Oak City, Utah.
Ballerball's City Profile
City:  Oak City, Utah
County: Millard
Population: 650 people – 167 households – 140 families
Square Footage: 0.7 miles
Race: 96.92% White – 1.54% Hispanic – 1.23 % other.
Birth: 1868
Accomplishments: The first choice for the Atomic Weapons Project (a place to test A-bombs)  but was later overruled and sent somewhere else.  First choice though… not too shabby.
Notable Days: Oak City Days- The 3rd week in August celebrating the founding of the city with a parade, ice cream social, and – yeah you guessed it – a Rook tournament.
Clearly members of the broadcast media need to get a grip.  Oak City, Utah exists and can stand on its own two feet.  They don't need you to associate Kevin Durant with them to make them feel good about themselves.  They were the FIRST choice for the A-Bomb Project.  That's right.
So stop with the whole "Oak City" thing.  Those are 2 different and proud cities.  One celebrates trips to the NBA Finals  and the other celebrates Rook tournaments.
Let Oklahoma City be Oklahoma City, Oklahoma  and let Oak City be Oak City, Utah.
——