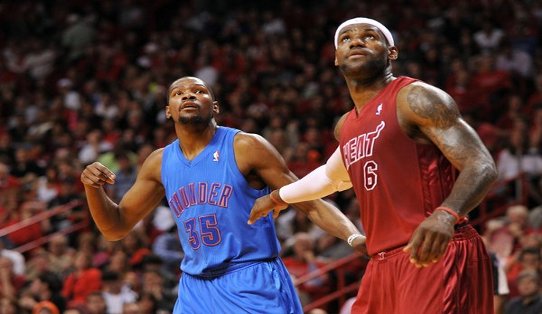 Christmas day was such a treat for us NBA fans.  I cannot tell you how much joy I got in opening presents, eating delicious food, and watching 14 straight hours of NBA basketball.
If you are anything like my wife, that third thing makes no sense to you.  She said the following statement several times to me:
"You're being serious? You plan on watching 14 hours of basketball?" 
While my wife questioned the need for 14 hours of basketball and really… my overall life priorities on Christmas day, I too questioned the seriousness of things I was seeing.  Let's take a look.
—
1.  You're being serious?  Jason Kidd deserves "Most Improved Player of the Year?"
New York strikes again with their efforts to claim every award possible.  Don't get me wrong, I love J-Kidd and have tons of respect for his game, but it hasn't changed THAT much from last season to this season.  J-Kidd getting the MIP award would be the  "feel good story of the year" but this isn't this movies.   You want "feel good," then go see "Les Miserables" because this is real life and as this scary man told me on the street, "real life will chew you up and make out with your girlfriend." (I think he was going through some stuff.)
Here is a visual of J-Kidd stats followed by other candidates for the award.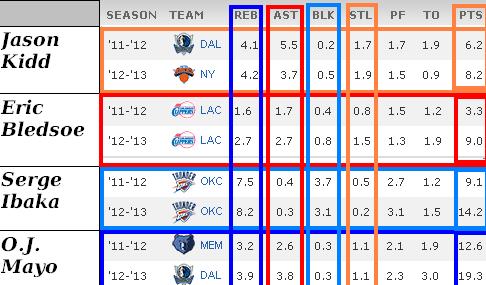 So the only real improvement for J-Kidd comes in the points column where he has increased his PPG by two.  That's it?  He is even averaging two fewer assists than last year, and assists are like… his thing.  Meanwhile, the other candidates have improved their scoring by at least five points, and show improvements in most other major categories.  Here's a better graph to show the difference:
*The side-by-side columns with the same colors show the difference between the 2011-2012 season and the second is 2012-2013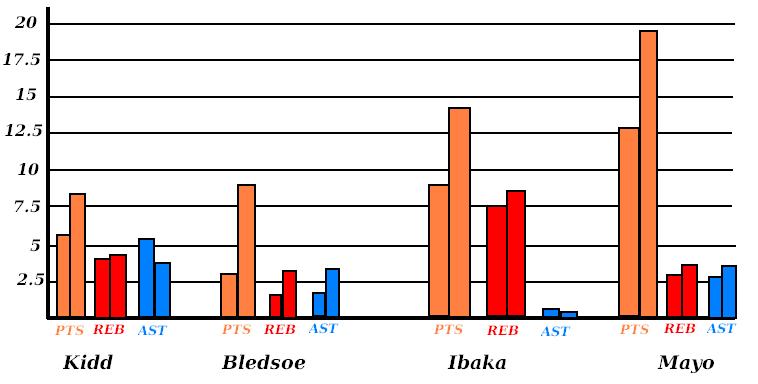 We'll just have to see if "feel good" beats out "the right thing to do" this year in the Most Improved Player contest.
—
2. You're being serious?  Miami should have been called for a foul on Russell Westbrook's last second shot?
NBA rules are a tricky thing.  It's almost as tricky as trying to act happy when your mom gets you "Spider Man 3" when you asked for "The Dark Knight Rises."
We saw the flaws in full force during the Miami/OKC game.  LeBron was able to "flop within the rules" while Durant adjusted his rip through move to make it "legal."  It's all maddening for NBA fans but there is something especially interesting about this last second shot.
I normally wouldn't think anything of this no-call but then my twitter feed started flooding with people saying Wade should have been called for a foul.  Here's a small sampling…
You're telling me Westbrook wasn't fouled on that last shot. There's no way that was a no call.#pissed

— Diane Bond (@Diane_Bond2) December 26, 2012
Its weird how that last shot by westbrook he gets hacked and no call?? Thats trash!! Obvious foul… #payemoffbron

— Marq Randall (@Marq_Big_Rig59) December 26, 2012
Westbrook got hit and no foul call. Im not sutprised at all

— ProfessorApril  (@skinnibynature) December 26, 2012
Westbrook gets fouled no call these refs are amazing.

— Girece Kazumba (@GireceSOOWAVEY) December 26, 2012
im shaking my head over westbrook's last 3 attempt why there's no foul called???!?!?!?!?

— Alyna Azarine (@ayyaaz4rine) December 26, 2012
After watching the no call on Westbrook over and over, what in the world was the ref looking at the ball for? No wonder he missed the foul

— Jacob Sudek (@jacobsudek) December 26, 2012
–
He must have been hit right?  I mean… he did fall on the floor and you KNOW that when an NBA player falls on the floor… it's a foul.  Plus you have Perkins furiously pointing and Russ was SO angry that he pounded on the scorers table! With all of that reaction you must be thinking…
Westbrook got killed. Horrendous no call.

— Nick L (@GQCoolest) December 26, 2012
–
If you are one of the people that thought Westbrook HAS BEEN KILLED then I'd like to share with you this thing called "The Reggie Miller Rule."
"Also, officials will emphasize the "Reggie Miller rule" for a shooter who kicks his legs out during jump-shot attempts to create contact and draw fouls. Officials plan to call offensive fouls on shooters who blatantly kick out their legs to initiate contact."
Did Russ kick his leg out?  You tell me…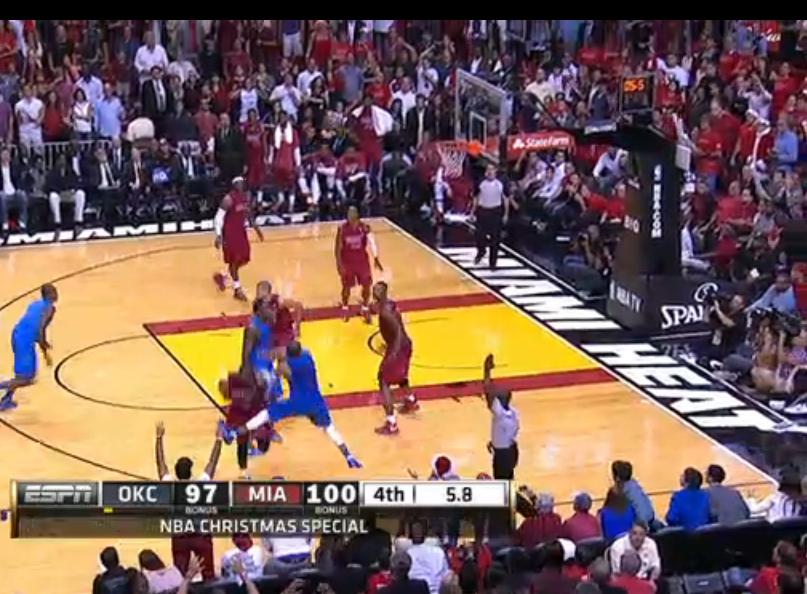 Yowza, Russ.  I would have torn 10 muscles in my left leg if I attempted to kick out that hard.  Closer look.
Westbrook is literally doing the splits in mid-air to create contact with Wade.  I say that's a pretty good no-call.  Was there contact by Wade up top?  Probably.  Was there contact by Westbrook down low?  Absolutely.  Instead of calling a double foul (which we all hate) the refs go with the no-call, which is the right thing to do.
—
3. You're being serious?  Tramp stamp logos?
This is quick.  I think we're all in agreement that these Christmas Day uniforms were a little rough on the eyes.   But the worst thing about these Christmas uniforms is also the worst thing about a lot of regular day uniforms – the logos placed right above the ass – that looks just like a tramp stamp.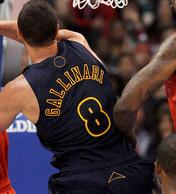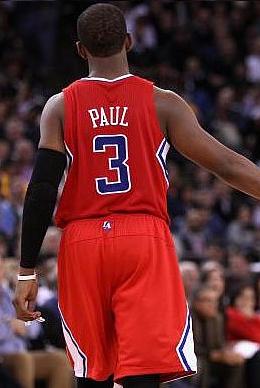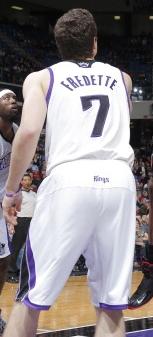 Why?
Can we get @HoopIdea to get a campaign started to remove the tramp stamp logo from all NBA uniforms?  I feel uncomfortable.
—