Greetings from Famous Island
Well for Ballerball's 2 week birthday, we decided to appear on The October installment of Costas Tonight.
Michelle Beadle presented a Ballerball original in her "Beadle's Best" segment.
Watch the video below and skip ahead to 3:20 to see Ballerball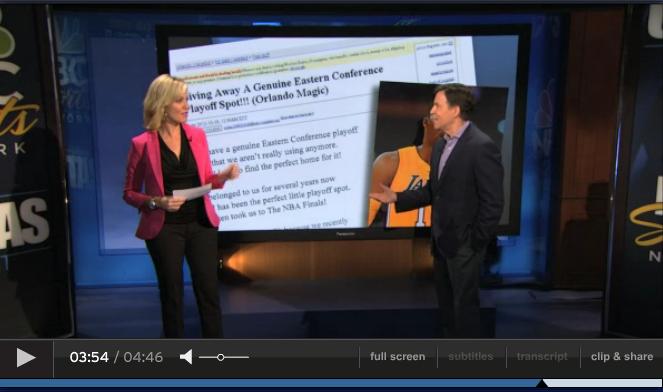 We are incredibly flattered and psyched to be considered one of "Beadle's Best" and to appear on Costas Tonight.
Click Here For The Orlando Magic Craigslist Ad Post
We would have been even more psyched if they had mentioned Ballerball once.
Now it's not like we NEED credit… we just REALLY REALLY REALLY want it.
So if you believe in justice, send a Tweet Michelle Beadle at @MichelleDBeadle and let her know the following:
1. You love her
2. Ballerball (@TheBallerball on twitter) should get a shout out for providing quality entertainment for her, the wonderful viewers of NBC Sports, the great Bob Costas
That's all folks.