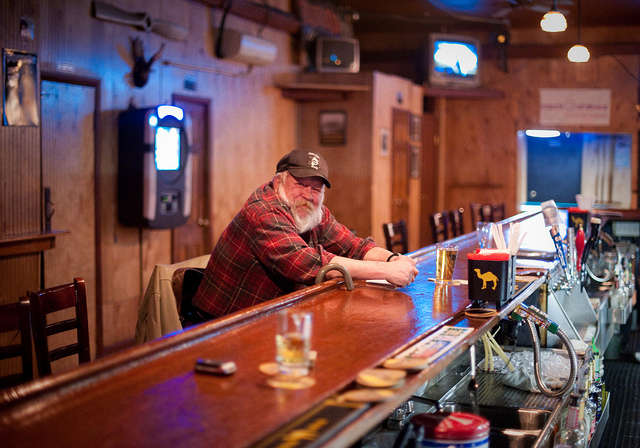 The Intoxicated Southern Man discusses the first four pictures that appear when you Google Image search Drew Gooden.
As dictated to Ballerball: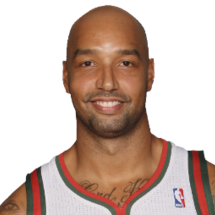 Don't know whatall the fuss is 'bout. Looks like a strappin' fella far as I'm concerned. Nice smile on 'im. Clean cut enuff. Got some tats here an' der but I ain't one ta throw stones over sumthin like 'at. I's in Korea, ya see. Man done seen an' had many a tat put on 'im.
-Lifts flannel shirt sleeve to reveal a naked lady wrapped in a snake-
I'm serious, dough. Cain't see a problim with him in this picture. Folks might oughtta lay off 'im if'n they'd bothered by 'at.
—-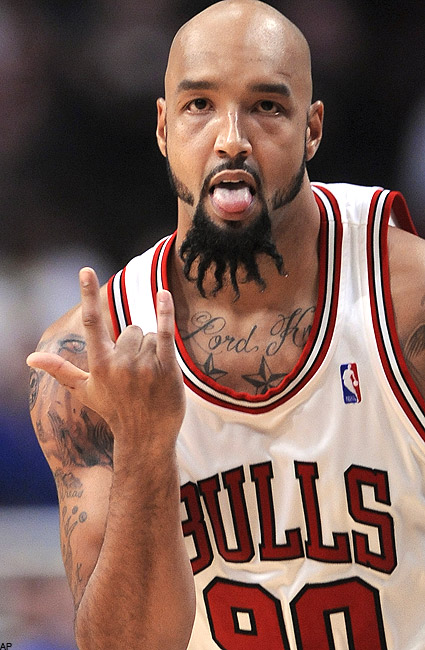 Whoooaaaaahhhhh.
What'n Sam Hill is 'at on his chin? Dem braids er sumthin? How many of em is er? One. Two. Three. -mumbles- Seven. Dadgum boy. Seven an' a half. Dang near eight 'a dem suckers. What on earth the kid thinkin? I sees whatchu was sayin now. 'Ats a trip right der. Got some sideburns on 'im too der. Lookin' like he's got tiny combs on da side of 'is face. Is what it is, dough. I ain't gonna hate on a fella for expression. Prolly thinks 'ats art er sumthin. Good fer him. We's all needin' an outlet 'a sum kind er anuther. Course, I could do without da tung. Stickin' it out like 'at. An he must be a fan 'a rock n' roll er sumthin. Fella prolly listens to sum Skynard. Ey! Hank! Put sum Skynard! Hank! Yo! Skynard, now!
—-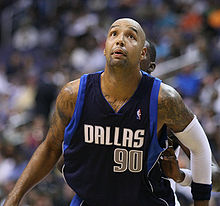 I ain't know he played for Dallas. Boy dun skipped around da league sum, ain't he? Three pics an' three difernt teams. Wearin' a sleeve er or whatever they's called. What's 'at fer anyways? Ole Iverson wore one of em an' then the whole kit'n'kaboodle starts a'wearin em. Whatever. I ought put me one on. Start to mixin' folks. Drive the lane. Up n' unders. Three!
-spills beer-
Whatcher shoes 'er fella. I cain't control 'ese hands when I get a'few in me.
—-
What's 'at one flick with that Borat fella in it? He's in charge 'a stuff er sumthin? S'posed to be based off Sadam or 'at Korean fella? Dick-Tater! Yes! Thank ya kindly. Yea. Looks like 'at guy. Quite a beard on 'im er. If I ain't mistaken, dough, 'ats a Cavs jersey ain't it? Geez. Ole boy cain't stay in one spot. Beard thick, dough. Thick like this lager here. Speakin' of.
-downs rest of beer-
Hank! Ey! Hank! Gimme 'nuther.