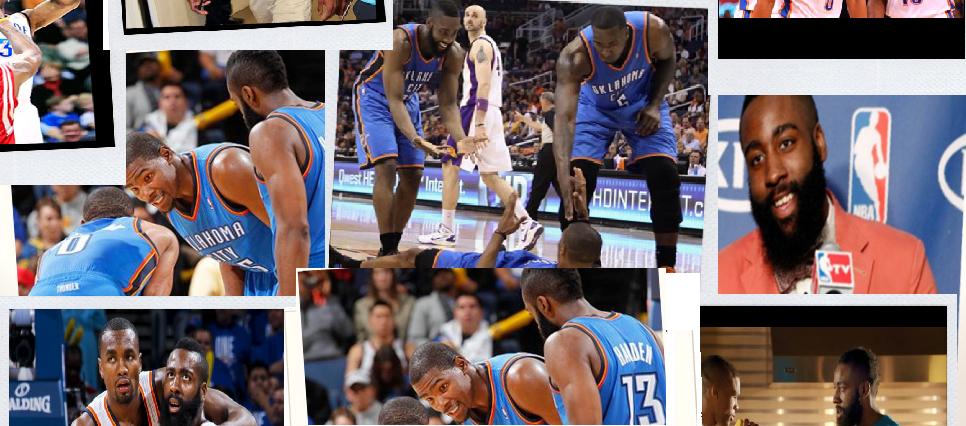 Before I met my wife, I was never able to date a girl for more than 2 months.
I wish I could leave the statement at that because it sounds cool.  Truth is, I never broke up with any of them.  Something always just… happened.
This isn't about that. This is about the following days after you break up. You're over the sadness of it all and are at the point where you're telling yourself that you saw it coming. You're replaying the relationship in your mind and proving to yourself that things happened to make this happen. You victimize yourself.
James Harden "blasted off" with the Rockets on Wednesday, putting up a ridiculous 37 points, 6 rebounds, 12 assists, 4 steals, and a block. He also played in all but 4 minutes of the game. Most importantly, he led the Rockets to victory.
As a Thunder fan, I have mixed feelings about this. I love how he plays the game and am glad to see him flourish, but he was with my team and now he's with another. How… no – why did it happen?
I can't help but relate these feelings to a break up. I'm at the point now in my break up cycle where it's time for conspiracy theories. It's time to see this break up coming. It's time to figure out why this happened. Let's do what anyone does after a break up: look through old pictures and see obvious problems that were blinded from us by love.
—
Here we can see some early rumblings of a relationship problem. Harden is walking into the middle of a conversation looking to be involved. Division is brewing.
—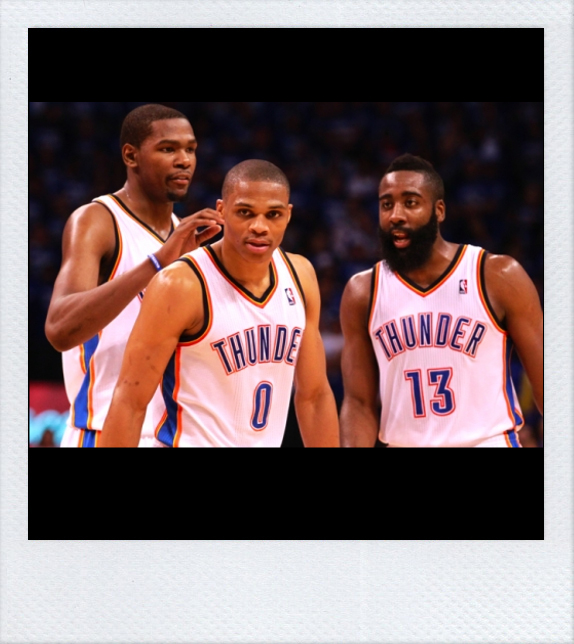 In a later game, we see Harden trying to assert himself in the relationship. Durant is tying to play the moderator.
—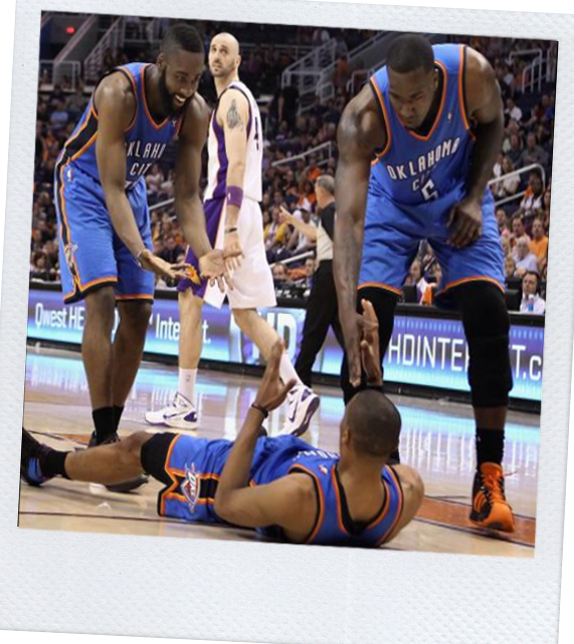 Harden took a cold shoulder by Westbrook personal. He mockingly asked Westbrook, "Wha Happen?" Perkins reaches down with concern. Gortat dramatically looks back in sadness.
—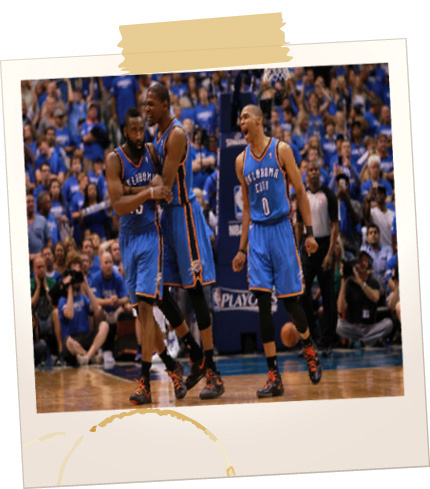 We move now into the playoffs and see Westbrook mocking Harden's assertion from earlier in the year. Durant is laughing it off, but knows the relationship is getting rocky fast.
—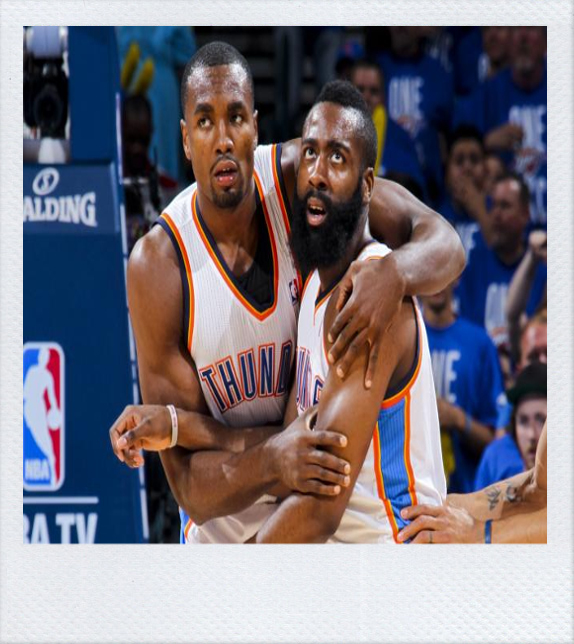 Durant attempts to get a third party involved and instructs Ibaka to attempt to comfort Harden during a game. Ibaka is confused and it's not working for Harden. Durant failed. Hope is lost.
—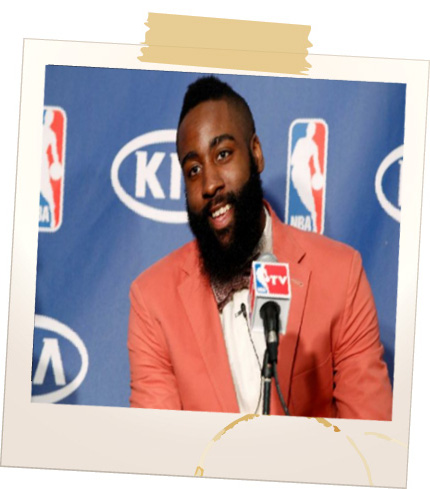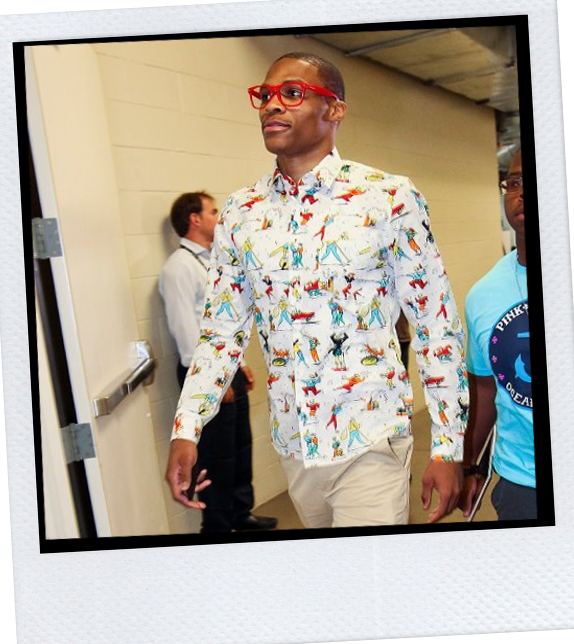 In a dramatic turn of events, the battle between the 2 boys from Southern Cali turns passive-aggressive. A war for attention. A detrimental fashion battle.
—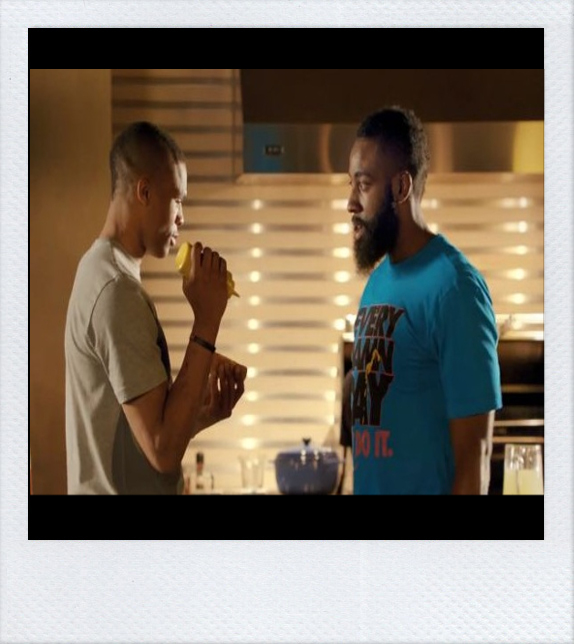 Do you still think this is acting? I certainly don't. I have timing as my greatest witness. Just when they painted a picture like everything was okay, Westbrook desecrates what is most valuable to a hipster. Using the public as a shield, Westbrook won this battle.
The war was ultimately not over, however. James Harden knows that he's the NBA's biggest hipster, as reported by TBJ. He also knows that Houston is the 26th best city for Hipsters in the United States, as reported by Travel and Leisure Magazine. 26 is not too high, not too low, just enough swaggy. Oklahoma City isn't even on the list.
There you have it. Let's close our photo album and rest easy knowing that James Harden was traded to Houston due to hidden hipster strife with Russell Westbrook. It still hurts, but at least we know why.
Oh, what's this? A picture fell out from 2009. That's weird.
Well, at least we still have Durant… Wow it's weird that they put Von Wafer on him here. I mean it's like he's been instructed not to even try to block the shot. Hey, that's funny. He has a mohawk and wears number 13 like Harden.
Unless…
This is a plant! You would never put Von Wafer on Kevin Durant! Yes. YES! This entire trade was constructed by the league in 2009 through this very photo! Brilliant move, Morey. Brilliant move, Stern. Take advantage of a young hipster mind in his rookie year of 2009 to show him how cool he could look in a Rockets uniform. And yes, James Harden looks awesome in his new jersey!
That's it! I'm convinced!