It's time to poll our NBA Experts about the relevant news going on in the NBA.
Today's topic: Contender or Pretender or Avenger
—
The Los Angeles Lakers: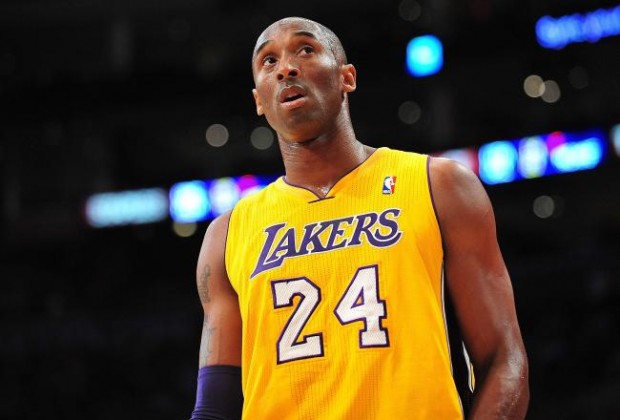 Tyler Parker:  Pretender – Third in the Pacific division and reeling, the Black Mambas are in the midst of a struggle. Until they figure out their identity they can't be considered anything other than a PRETENDER.
Wade Browning: Pretender – More like the Los Angeles Laterz. They will be a 4-8 seed, but their opponent's depth will get them in the conference semis.
JD Reeves:  Pretender – The Lakers remind me of a guy I know who has his doctorate, is very athletic and has a good build, is a multi-instrument musician, etc, you get the point. This guy looks fantastic on paper. But … he's single. So anyway, I'm not sure why I brought him up, I guess it's because he has as much of a chance of getting to the finals as the Lakers.
Colt Westbrook: Pretender – The Lakers were pretenders before the season started.  "Hey our problem is that it's hard for us to compete in a close fourth quater (exception Kobe) because we can't hang with the energy of most younger teams.  Let pull in even older guys and fix this."  Obviously Kupchak never saw AVATAR.  You've got to sign unsung heros on your team if you want to save your unobtainium.  Pretenders until they can get creative or sign "Jaque Sewelly."
Dan Davis: Pretender – I was really disappointed over Christmas when I went to see This is 40, because I thought it was about Dwight Howard's knees. I never really got the concept of this team, and I'm sure they'll make the playoffs and Kobe will drop 45 on the Blazers and everyone will talk about how they are the team to beat, only to watch them get subsequently bounced by the Grizzlies.
—
The Miami Heat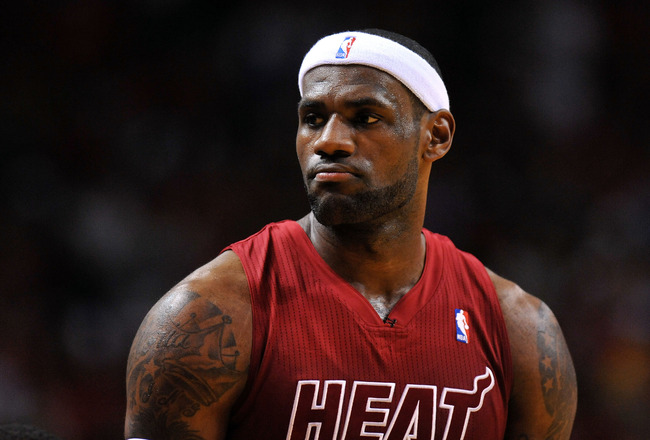 Parker: Contender – The defending champs have the league's best player and most difficult matchup in LeBron James. At 22-8 and leading the Southeast division they have CONTENDER written all over them in Sharpie.
Browning: Contender – More like the Fryin Me Meat (say it fast). This team is sizzlin' hott and will only be reinforced by their mascot to stay that way…you know because they're the heat…hang on that might be tough.
Reeves: Contender – I admittedly am not as much of an NBA scholar as the other guys at Ballerball (I do designs). But when I think of the Heat, the image that comes to mind is LeBron nodding his head arrogantly and high-fiving people the first time he had on his Heat jersey. That is, until the Finals last year when that mental image was replaced by one of him passionately embracing the championship trophy like it was his prodigal son. And I'll think he'll hold it again.
Westbrook: Contender – They treat every court like it's their natural habitat.  Their brute strength from grass fed muscle is no match for money machines that humans assemble with intentions of taking what's not theirs.  You know, they remind me of the Na'vi from Avatar; aware of all their surroundings but never forgetting to protect The Tree of Souls/The O'Brien.
Davis: Contender – Contender, duh. Of course they are contenders. Hell, they are favorites. LeBron was good enough to take Carlos Boozer to a Finals. He can win with Wade, Bosh and company. I don't care if they don't have center.
—
The Hulk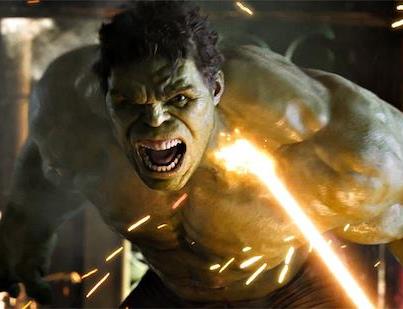 Parker: Avenger – Big. Green. Muscular. Leaping Ability. Smashing ability. Protector of our planet from evil alien forces. The Hulk is most assuredly an AVENGER.
Browning: Avenger –  DUHHH.
Reeves: Avenger? –  As little as I know about the NBA, I admittedly know less about comics. But I did find this image: http://i.imgur.com/mArug.jpg .
Westbrook: Avenger – He's got a score to settle and… you know, it's like in Avatar when the mining colony burns Hometree and Jake decides this is enough.  His leadership leads the Na'vi to push back darkness and then transfers his soul from his human body through Eywa into his Na'vi body to make it his new home body. Swallow that you guys.
Davis: Avenger – People thought his career was over after his failed hosting tenure on American Gladiators. But the bald, dyed blonde wrestling superstar is back in a big way, as the General Manager of Impact Wrestling. Whatcha gonna do, brother, when Hulkamania, runs wild on you!?!
Oh wait, wrong Hulk? Then I say Conprender. Prevenger. Avetender